Cardi B & Offset Are Doing Everything They Can to Make Their Relationship Work: 'Monogamy is the Only Way'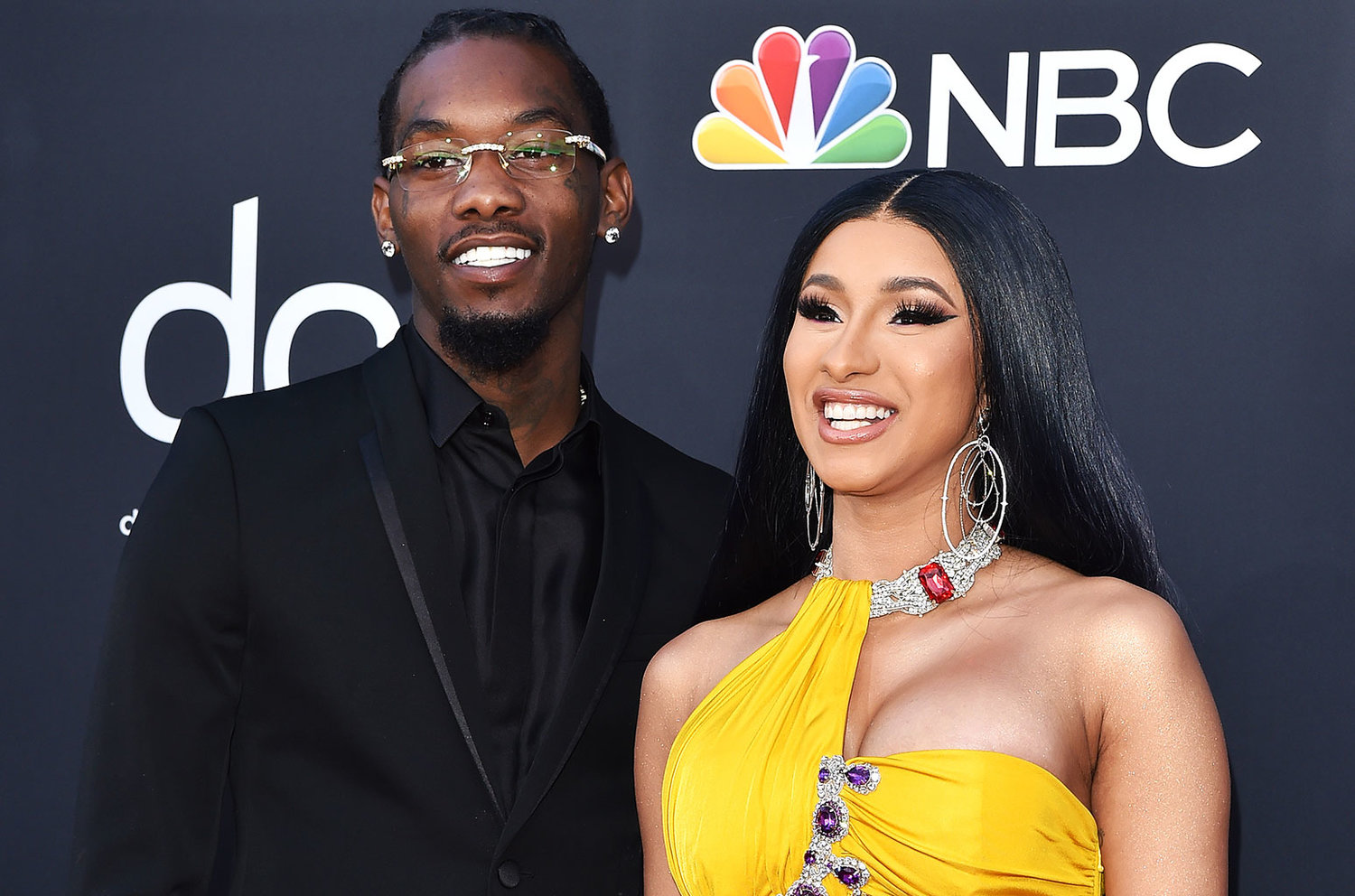 Cardi B isn't taking her foot off the gas to close out 2019. On the heels of her first trip to Africa, Bardi made more history on Monday (Dec. 9) by becoming the first rapper to cover American Vogue, as she graced the historic mag's January 2020 cover while holding baby Kulture.
The 27-year-old opened up about her rocky relationship with husband Offset, which broke down amid cheating rumors — but she and the Migos rapper aren't giving themselves any other option besides making it work.
"Everybody has issues," she said. "I believe in forgiveness. I prayed on it. Me and my husband, we prayed on it. We had priests come to us. And we just came to an understanding like, bro, it's really us against the world. He has my back for everything, I have his back for everything, so when you cheat, you're betraying the person that has your back the most. Why would you do that? We have come to a clear understanding. For me, monogamy is the only way. I'll beat your ass if you cheat on me."
Cardi was being literal when it came to getting physical with her partner, as she detailed a past relationship that was filled with domestic violence. "He and I used to get into arguments, hitting each other a lot. Girls like to say, 'I will beat a n—a's ass.' I used to have that mentality," the "Bodak Yellow" rapper explained. "I used to hit my first boyfriend, until he started hitting me back and it just got out of control."
The Bronx native is feeling the pressure of living up to the hype of her anticipated sophomore album, which is slated to drop in the early portion of next year.
"So it's scary because it's like, now you got to top your first album, and then it's like, damn. I wonder if people are gonna relate to the new things, to the new life, to the new shit that I gotta talk about now," Cardi pondered. "Music is changing. I feel like people just wanna hear twerk-twerk music, but it's like, is that just a phase? I probably need a sexy song. I need a lot of turn-up songs. I need a slow song, a personal song. And those are harder for me — I always need help when it comes to talking about my feelings."
Source: Billboard